From boutiques to department stores
We create attractive stores and exposures
A complete shop fittings concept
We create shops and display racks that generate sales for customers throughout the world. Fittings which are based on your needs and adapted to what you want to sell.
The fact that we are one of the leading companies in the Nordic region within our segment is primarily down to hard work, but also because we are true to our guiding principles: maximum material quality, functional designs – and not least – a consistent focus on the aesthetic. Ricana's creativity when it comes to tailored products is well-known.
But sometimes simplicity also produces small miracles, in particular when that simplicity concerns assembly of displays and racks. 

Buy & Build
It is actually that simple. We have created a standard range that you can start from when you create your shop. It includes everything from shelves to racks and baskets. Smart solutions to both display and sell goods, but also when it comes to handling. Buy & Build gives you lots of options and if you want our help to create your shop, then we are happy to help out. Read more..
Design & Display
Ricana also creates fully customised solutions. Design and production of sales-generating concepts for shops and entire chains.  We work together with you to find all the right values which will subsequently be reflected in your shop or your display racks.  We stay with you all the way to completed solution and open shop. Read more..
It was grandfather who started it all
One reason for Ricana's expanding product flora and continued expansion can be found in the fact that our eighty years of experience in the industry are intimately linked to an extensive service tradition in Småland We have had roots in the sector ever since grandfather Nils Heijel founded HS Fabrikerna in 1937. HS Fabrikerna became a knowledge- and experience platform for many similar companies in the district and not least for Ricana, which was founded by Roger Heijel in 1991. The names of Roger and Astrid Heijel's three children - Rickard, Camilla and Madeleine became the brand "Ricama" and was soon registered as Ricana. On that path, we continue to invent, create and develop with our customers.
Ricana work
We are passionate people who create new shops and new display solutions for our customers every day.
We take you from idea stage to finished shop or showroom. From your vision of what the shop should look like to you opening up the doors. Designers, draughtspersons, production and logistics solutions are all under one roof here, and we offer you all our collected expertise. We also offer you our visions of how good shops and experiences are created, with everything based on a close collaboration between us when creating your shop.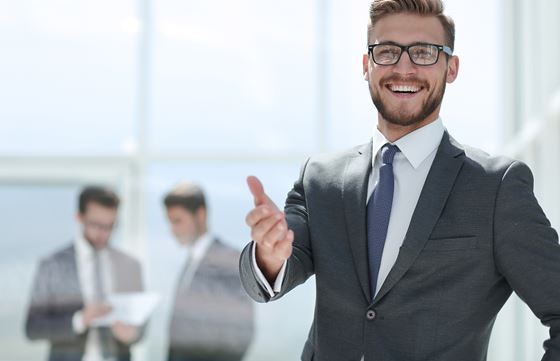 From start to finish it is all about business – your business.